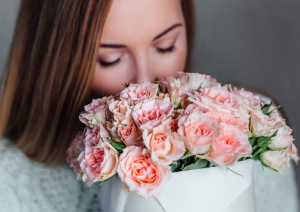 3 Reasons why to use a Courier to Send Flowers
It's always a great idea to donate flowers to anyone, whether or not they have a holiday. However, if you do not have time to run into the flower shop, you can save online shopping, which is being realized even in the world of flowers. In addition to the fact that you know the exact timing of the delivery of flowers, it also offers several other benefits.
Nowadays, the time of ours often does not even give us time to cheer up. High workload, everyday family responsibilities, and the pursuit of deadlines in our diaries make us time-consuming. We are glad if we can go out and buy a meal or have dinner with the family. People started more using services of flower delivery and saving their time.
Accurate timing
The big advantage is that you can plan the time of delivery from your home. You can easily find the e-shop with flowers, choose the bouquet you want to donate, the address of the recipient, the place and time, where and when the bouquet is to be delivered and paid. The bouquet can also be packed with a gift card that you can invent yourself or you can get inspired by various texts on the internet. If you take the time and the right moment, believe it can please even a few times more than any luxurious and dear gift. Simplicity is beauty, and it is also true for flowers. Such an easy and nice act will leave no ice ice.
Surprise your loved ones
Come to someone who we love with a bouquet of flowers in junk paper is a nice tradition that we hope will never die. But if you're a secret reader or just want a little surprise, try the opportunity to send scent perfumes with couriers. A scented bouquet of flowers with a love affair can undercut every woman's knees. Purchases of flowers are often used by men who try to "iron out" the problem at their half. The bouquet of roses with a "crap" card speaks for everything.
Flowers overcome distances
If you are a few miles away from the person you would like to enjoy, online shopping can be a great way to miss any opportunity to donate. Being a few miles away from the person you love does not mean you can not give it away. Love and pleasure surpass the distance, so distance today is no obstacle. In addition to the sms, skype or phone call, sending flowers with a courier is a great and original way to make the day more pleasant to the person. It's just such trifles that I can please everybody, no matter which country you are on, without direct contact.